Regret is a Choice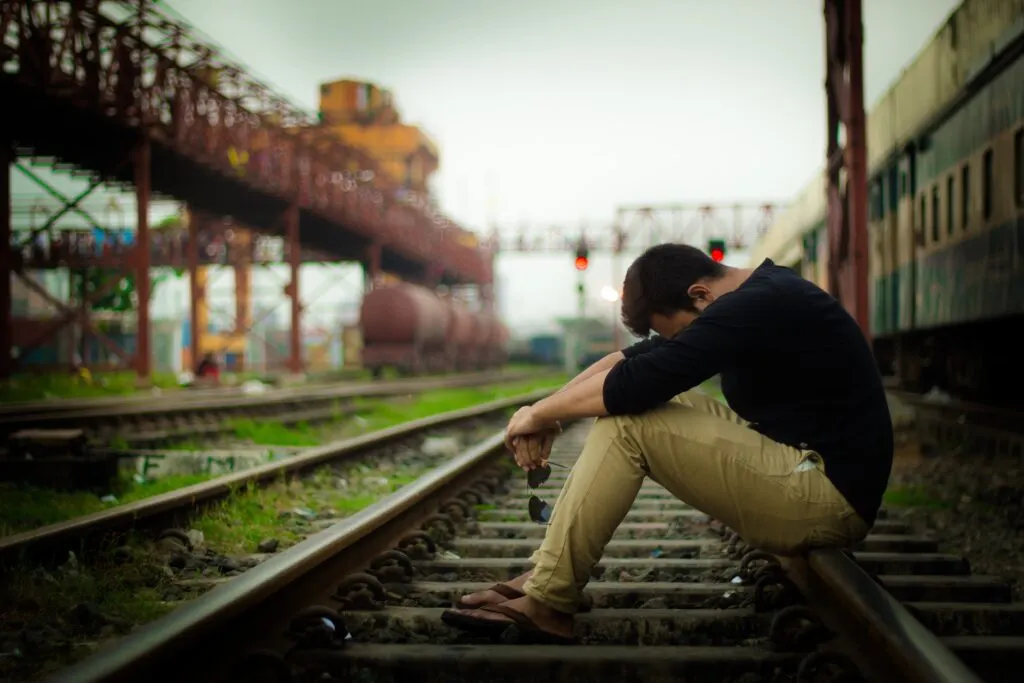 One of the biggest fears that people have is having regret. Regret is a choice, yet every single person that I have met has experienced regret at some point in their lives. In fact, regret does help us with learning from our mistakes as the negative reinforcement allows us to not want to do it again. However, having regrets does not allow you to fully live your current life. I believe Katherine Mansfield said it best "Make it a rule of life never to regret and never to look back. Regret is an appalling waste of energy; you can't build on it; it's only good for wallowing in." Here are 3 Keys to avoid dealing with regret in your life.
Apologize and Let Go
I wrote a previous blog specific to forgiving yourself (you can check it out here!) but I believe it needs to be said again. We all make mistakes, but the biggest mistake that you can make is to continue to relive that mistake over and over. Don't keep telling yourself "I regret my life choices", as this only holds you back from taking the necessary steps forward. This anonymous quote sums it up best, "Laugh when you can, apologize when you should and let go of what you can't change. Letting go doesn't mean you're giving up, it means you're moving on".
Be Present
When learning how to get over regret, one thing to always remember is that the most important moment is right now. If you give your very best to the present moment, it's amazing what you can create. All my clients have heard me say "Past equals pain, future equals anxiety and present equals everything". It's a relatively simple idea but can be challenging to follow. We have wishes of what we should have done and worries about what is to come. The key is to give this moment everything that you have and control what you can control.
Play Full Out
This concept was taught to me by a mentor, Tom McCarthy, who had learned it from Tony Robbins when they worked together. I'm sure at some point Tony learned it from someone else. Anyway, the point is to give your very best, without holding back. To get uncomfortable and challenge yourself is the best way to grow when dealing with regret and guilt. As T. Harv Eker said "The only time you are actually growing is when you are uncomfortable". Forget about how you look or what you are feeling, Playing Full Out means giving everything you've got. That way if you fail, you know you gave it everything you had, and it wasn't meant to be. No regrets in that.
There are books written about the top regrets of the dying. I'm not here to judge those books and they certainly provide perspective, but I don't want any of us to look back on what we should have done. "In the end, we only regret the chances we didn't take, relationships we were afraid to have, and the decisions we waited too long to make". You have a choice to not live with regret. Make that decision now, learn how to deal with regret, and I promise you won't regret it!
---
If you love a good podcast, check out my podcast "Let's Go Win". It's a show with lively conversations providing tips on leadership, mindset, health, and everything you'll need for success at work, at home, and in life! I'd love your opinion and a review!
JM Ryerson founded and sold 3 businesses and is now helping leadership teams do the same. He is an Author, Leadership & Performance Coach, International Speaker, and host of the Let's Go Win podcast who has been building companies and leading sales teams for over 20 years. JM is the co-founder and CEO of Let's Go Win whose mission is to increase leadership, enhance culture, and help teams achieve peak performance. JM's great passions are inspiring people to live their best lives and become open to what life has in store for them. His ultimate goal is to give others the tools that will allow them to transcend their self-limiting beliefs. JM was raised in Montana and lives in Boca Raton, Florida with his wife Lisa and their two amazing boys.