Leena Bakshi: Executive Director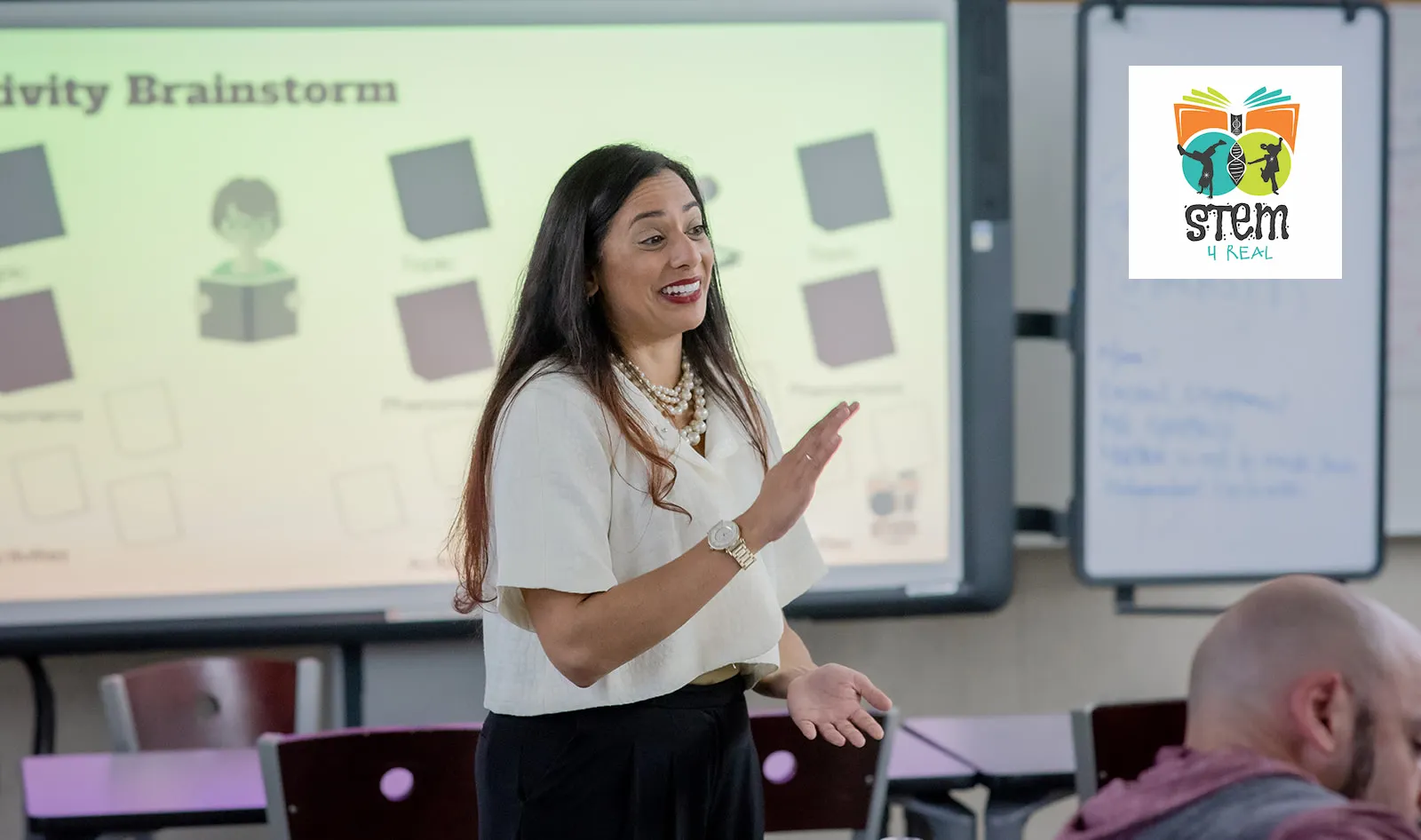 Failing Upwards #4Real in the Wake of COVID-19
After three years of applying and interviewing, I remember the moment I achieved my dream job as an education administrator. My family was ecstatic. When my parents were my age, they had just immigrated to the United States. At the time, they could only dream of having the job that I just accepted. Fast forward five years. With a change of management, and a job devoid of the passion I used to have for education, I decided to take the plunge and resign. The hardest part was telling my parents. I was walking away from a six-figure salary, full benefits, and a dream job.
I resonated with JM's book in the chapter on "Culture". It shared a very similar story when he explained to his father why he was resigning from his job. For the same reason, I had to find my WHY again. That is when our nonprofit, STEM4Real was born. After a 1.5 years of solid profits, a growing team, and mission committed to social justice in education, I found myself in a place where I achieved the unthinkable. I was now a CEO, directing my passion.
In the wake of my first global pandemic, the company came to a screeching halt. I believe JM describes this as "Failing Upwards". I knew that schooling and education were recession-proof, just not pandemic-proof. Though my parents were happy for the company's success, it is times like these that make a comfortable salary look very enticing. It seemed easy to accept the loss. However, our company went back to our WHY. Our mission is to equip teachers with tools and resources. Allowing them to teach Science, Technology, Engineering and Mathematics, reaching all student populations, regardless of race or socioeconomic status. Teachers were leaving our sessions energized, administrators were thrilled with the positive change of climate among staff. And best of all, and our students were getting access to quality science education. We couldn't stop now.
3 things that have helped our team build a winning culture:
1) Our WHY: When we faced our wall in light of the pandemic, the first thing we did as a team was refer to our WHY. Our why involves supporting teachers and the education community. We contacted clients, maintained relationships, and offered help during these uncanny times. We hosted free webinars and maintained our presence.
2) Vulnerability: Embracing vulnerability allowed the staff to share their fears and doubts in a safe and brave space that allowed for brainstorming and problem-solving.
3) Flexibility: And finally, flexibility gave us the space to find solutions, and maintain understanding for each individual that is part of the company. We pivoted our energies into seeking additional grant funding and increasing client communication via our social media platforms. Though these are difficult times and I am unsure of the future, I am 100% sure of the culture we have built and our intention to continue our WHY together as a team.
Visit Stem 4 Real to learn more about their teacher and administrator training and professional learning in Science, Technology, Engineering and Mathematics education grounded in principles of social justice and equity.
---
If you love a good podcast, check out my podcast "Let's Go Win". It's a show with lively conversations providing tips on leadership, mindset, health, and everything you'll need for success at work, at home, and in life! I'd love your opinion and a review!
JM Ryerson founded and sold 3 businesses and is now helping leadership teams do the same. He is an Author, Leadership & Performance Coach, International Speaker, and host of the Let's Go Win podcast who has been building companies and leading sales teams for over 20 years. JM is the co-founder and CEO of Let's Go Win whose mission is to increase leadership, enhance culture, and help teams achieve peak performance. JM's great passions are inspiring people to live their best lives and become open to what life has in store for them. His ultimate goal is to give others the tools that will allow them to transcend their self-limiting beliefs. JM was raised in Montana and lives in Boca Raton, Florida with his wife Lisa and their two amazing boys.