3 Tips on How to Improve Relationships at Work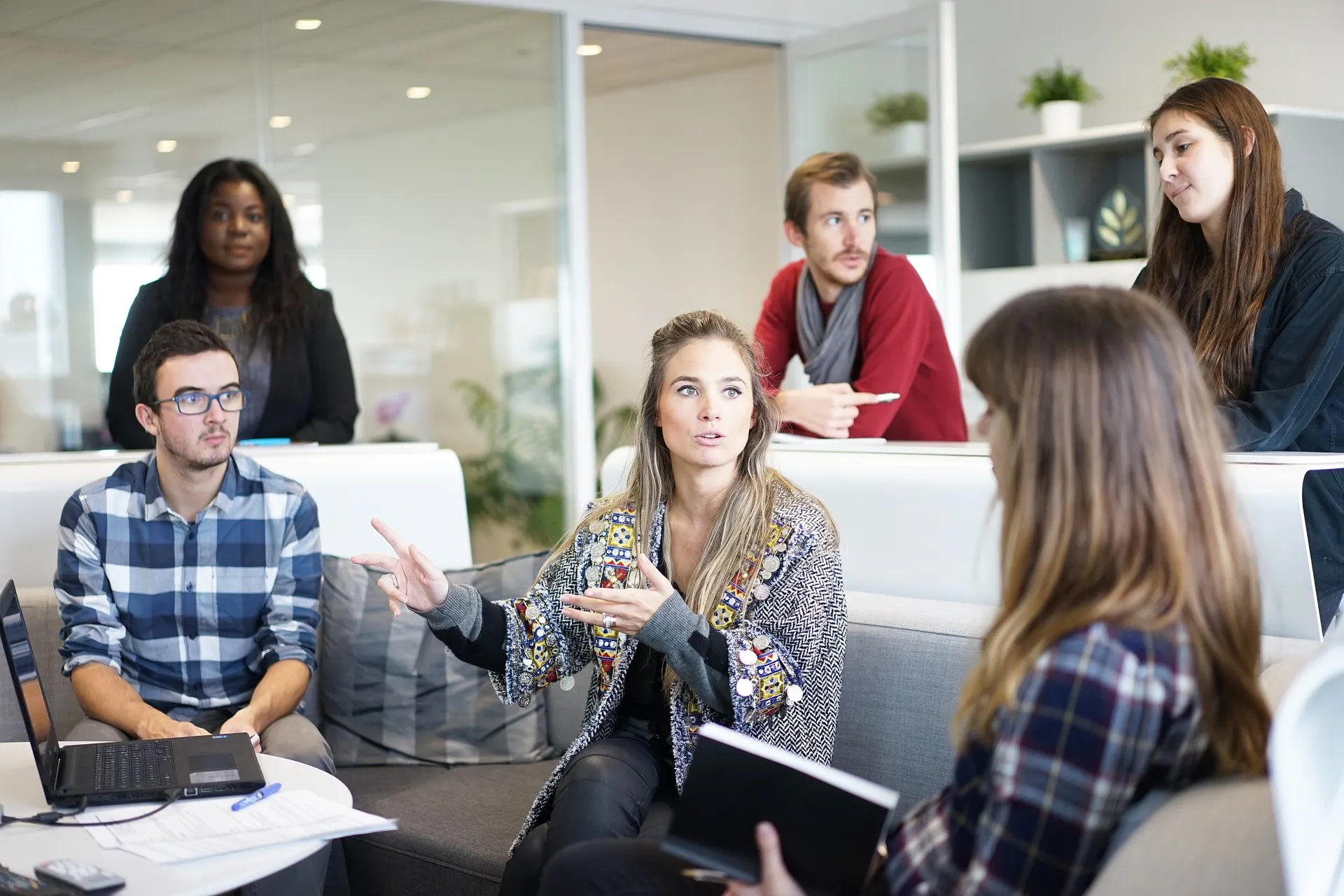 We will spend roughly 1/3 of our lives at work—that is a lot of time away from our loved ones, and a lot of time that we should then wish to enjoy. I realize that fun and work don't always seem synonymous but I believe it's a choice that we can all make. One of the best ways to ensure a happy, fun work environment is to have healthy relationships with your co-workers. Keep reading for 3 easy tips on how to improve relationships at work.
How to Build Relationships at Work
Be Positive:
We all have that one friend that calls and you get excited because they truly make your day better, and then there is the dreaded phone call from the friend that is always complaining and negative. So who are you on a day to day basis? Are people excited to see you come around the corner or are they diving behind the blinds to avoid you? Positivity is contagious, it's an extremely attractive quality, and it's certainly the main starting block for improving relationships at work.
Active listening and open communication:
Knowing how to improve workplace relationships starts with knowing how to listen. Becoming a good and active listener is certainly a learned skill, and requires diligent effort and truly caring about what the other person has to say. Are you waiting for your turn to talk or are you truly hearing what the other person is trying to tell you? Once you have mastered this skill, then having open, honest communication will be that much easier. When someone else truly feels heard they are more open to having honest dialogue. It is such a freeing experience to talk openly and creates the level of trust that can allow for some amazing work friendships.
Encourage, Praise and Recognize (EPR):
A hefty majority of studies show that up to 80% of the American workforce "hate their jobs". In related studies, feeling appreciated and recognized is always near the top of most people's wish lists in their jobs. People want to know that what they are doing matters in this world. With all of this knowledge at our fingertips, why not take it upon ourselves to deliver some praise to our coworkers? It makes them feel good about what they are doing or have done, and fills your bucket as well by giving the praise. We all can influence and create the culture of our workspace, so why not make it a positive and fun environment? If we are to improve our relationships at work efficiently, it should very much be a synchronized effort.
If you are intentional about these 3 tips, you will begin to see your work relationships improve, and your overall workday become much more enjoyable. The best part is, these tips are very easy to incorporate into both your work life as well as your social life, leading to more positivity in all of your endeavors.
Looking for other self-empowerment tips or advice? Check out the Let's Go Win Podcast to find all sorts of tidbits and information on how to improve all aspects of your life.
---
If you love a good podcast, check out my podcast "Let's Go Win". It's a show with lively conversations providing tips on leadership, mindset, health, and everything you'll need for success at work, at home, and in life! I'd love your opinion and a review!
JM Ryerson founded and sold 3 businesses and is now helping leadership teams do the same. He is an Author, Leadership & Performance Coach, International Speaker, and host of the Let's Go Win podcast who has been building companies and leading sales teams for over 20 years. JM is the co-founder and CEO of Let's Go Win whose mission is to increase leadership, enhance culture, and help teams achieve peak performance. JM's great passions are inspiring people to live their best lives and become open to what life has in store for them. His ultimate goal is to give others the tools that will allow them to transcend their self-limiting beliefs. JM was raised in Montana and lives in Boca Raton, Florida with his wife Lisa and their two amazing boys.