3 Things to Say For an Epic Relationship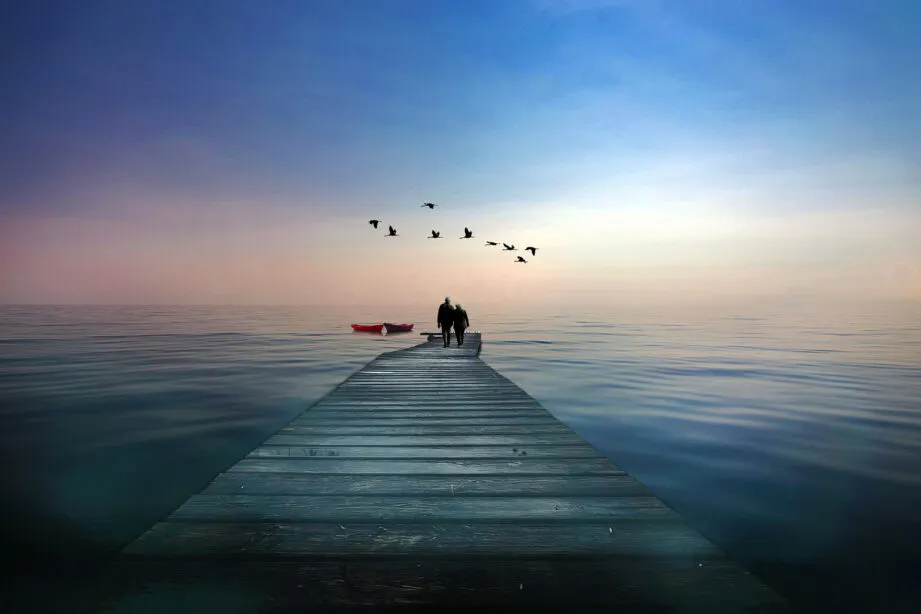 We all want to have the best relationships possible right? So why don't we? It is possible to have epic relationships with our spouse, kids, friends, and co-workers but we often choose not to. We allow things to go unsaid because we are hurt or conditioned to do so. Your ego steps in and says, "let's not completely put ourselves out there, because you could get hurt". Instead, we choose to give partial effort to the relationship and in turn get a partial result. Let's tell our ego to take a timeout and give epic relationships a chance. Here are three things to say to create that epic relationship.
Say I Love You
I'm of the opinion that you cannot say I love you too much. I'm not talking about the casual "I love ya" but rather a heartfelt "I LOVE YOU" and then follow that up with why you love that person so much. Growing up my mom said I love you to us kids repeatedly and made sure we knew it. My dad came from a bit more of the old school background and rarely said it aloud. That has changed radically as I've gotten older (my dad and I always say it to each other) but how good does it feel to tell your loved ones how important they are to you. If you feel that way about someone, don't be afraid, just tell them and make sure they know you mean it.
Say I'm Sorry
Ok ego, it's really time for you to take a backseat. We have to say I'm sorry and admit that we were at fault to whatever degree we were at fault. Make no mistake, in any relationship there are multiple parties, and both play a part. Often, we get caught up in the "finger pointing" game of they are wrong and I'm right. We will literally lose important relationships and people from our lives to prove that we are in the right. By the way, that is just your ego talking and "protecting" you. I have never been physically hurt saying "I'm sorry". That doesn't mean that it is always received but I can at least say I gave my best effort to repair the hurt I caused. Don't wait, just say I'm sorry and get that gnawing feeling out of your body. You will feel better, and your relationships will improve as well.
Say the Future
I have never met someone that didn't want to be inspired. Not once in my life has that ever happened. So why don't we share our vision of what we want this relationship to look like in the future? Speak into existence that future and let the other person add and share in the vision. It will help make sure that you are in alignment with the other person. By sharing your feelings and desires, it gives them permission to support what you are wanting the relationship to become. It also opens the door to know what they want and make sure that you can support them and the relationship as well.
Having an epic relationship means having a legendary, monumental, or larger-than-life relationship. In other words, it is not a common relationship. To have an epic relationship, you need to do things uncommonly. If you are uncomfortable saying I love you, I'm sorry, or the future, get comfortable doing it. Growth occurs outside of our comfort zone. You deserve having epic relationships and being a bit uncomfortable is worth it, don't you think?
---
If you love a good podcast, check out my podcast "Let's Go Win". It's a show with lively conversations providing tips on leadership, mindset, health, and everything you'll need for success at work, at home, and in life! I'd love your opinion and a review!
JM Ryerson founded and sold 3 businesses and is now helping leadership teams do the same. He is an Author, Leadership & Performance Coach, International Speaker, and host of the Let's Go Win podcast who has been building companies and leading sales teams for over 20 years. JM is the co-founder and CEO of Let's Go Win whose mission is to increase leadership, enhance culture, and help teams achieve peak performance. JM's great passions are inspiring people to live their best lives and become open to what life has in store for them. His ultimate goal is to give others the tools that will allow them to transcend their self-limiting beliefs. JM was raised in Montana and lives in Boca Raton, Florida with his wife Lisa and their two amazing boys.