3 Major Benefits of an Accountability Buddy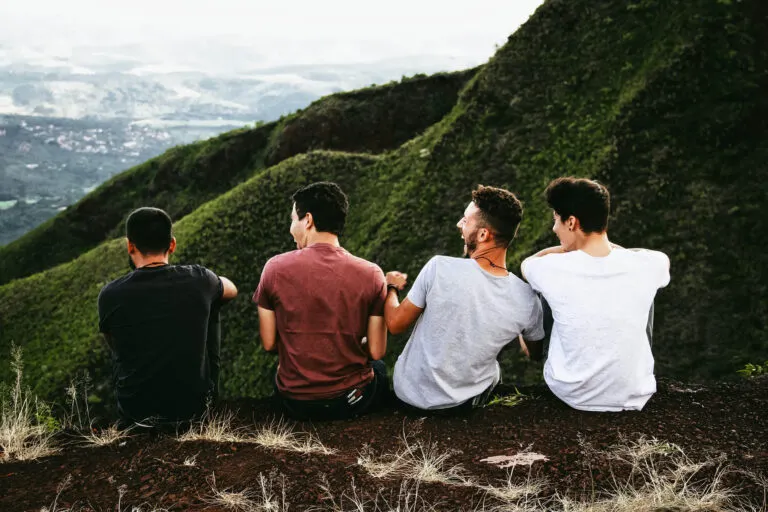 My accountability buddy (buddies) is my family. As we have discussed before, I put my goals on my bathroom mirror so that I am reminded at least twice daily what I'm looking to accomplish. Three years ago, something profound happened and it was sage advice from my son who was 8 years old at the time. He said, "Dad how's the book coming along?" and I was immediately crushed and inspired all at the same time. His point was I had put a goal to finish writing a book on my mirror for 3 years and only had the first chapter to show for it thus far. I committed that day to finish writing the book and did within the year. Here are 3 things you'll gain by having an accountability buddy.
They Keep You Focused
My son asked a simple question, but it was exactly what I needed to hear to get focused on my goal. The reason for writing the book in the first place was for my two sons, yet I wasn't doing anything about it. I had lost my focus on the importance of the goal and he snapped me back quickly. So often we will let ourselves down but ask any parent, and letting their kids down is not an option. The funny thing about human beings is that it is true whether they are family members or not. You will let yourself down before you disappoint another person. One of the most vital keys to having an accountability buddy is just their presence.
They Push You
If you have ever hired a trainer at the gym, you know this is true. We are capable of so much more than we are willing to put out on our own. In the gym scenario, you can do another couple of reps but need that push to overcome the mental block that says, "I'm done". Your accountability buddy doesn't feel your fear or emotions but rather sees your potential and how much more you have to give. Now you are pushing harder to accomplish your goal and your buddy is there to check in to make sure you did it.
They Celebrate You
The number one reason that employees have been shown to be unsatisfied in their careers is the lack of recognition. Encourage, praise, and recognize (EPR) is the acronym that we use to remember this fact at Let's Go Win. People want to know that what they do matters in life and your accountability buddy is your built in EPR machine. Celebrating is fun and it's that much better when you have a buddy to share it with.
Having an accountability buddy is vital to accomplishing your goals and makes the process that much more enjoyable. Make sure to select the right buddy, as that can make a major difference in the journey to being successful. Your buddy is someone that you can trust to be reliable and has your best interest at heart. For your buddy to be their best, you need to give them permission to hold you accountable. Have fun with it and Let's Go Win!
---
If you love a good podcast, check out my podcast "Let's Go Win". It's a show with lively conversations providing tips on leadership, mindset, health, and everything you'll need for success at work, at home, and in life! I'd love your opinion and a review!
JM Ryerson founded and sold 3 businesses and is now helping leadership teams do the same. He is an Author, Leadership & Performance Coach, International Speaker, and host of the Let's Go Win podcast who has been building companies and leading sales teams for over 20 years. JM is the co-founder and CEO of Let's Go Win whose mission is to increase leadership, enhance culture, and help teams achieve peak performance. JM's great passions are inspiring people to live their best lives and become open to what life has in store for them. His ultimate goal is to give others the tools that will allow them to transcend their self-limiting beliefs. JM was raised in Montana and lives in Boca Raton, Florida with his wife Lisa and their two amazing boys.